EPIcenter is the hub of the Greater Memphis entrepreneurship movement. With its network of partners, EPIcenter is the enabler of unified strategies to increase support to new and existing entrepreneurs for business growth. Serving as the broader voice of the partner network and a single point of accountability, EPIcenter measures and celebrates the impact of entrepreneurial support to create a just, inclusive, and growing economy that accrues to all Memphians.
The goal of EPIcenter is to create 500 companies and 1,000 entrepreneurs by 2024, through these areas of support: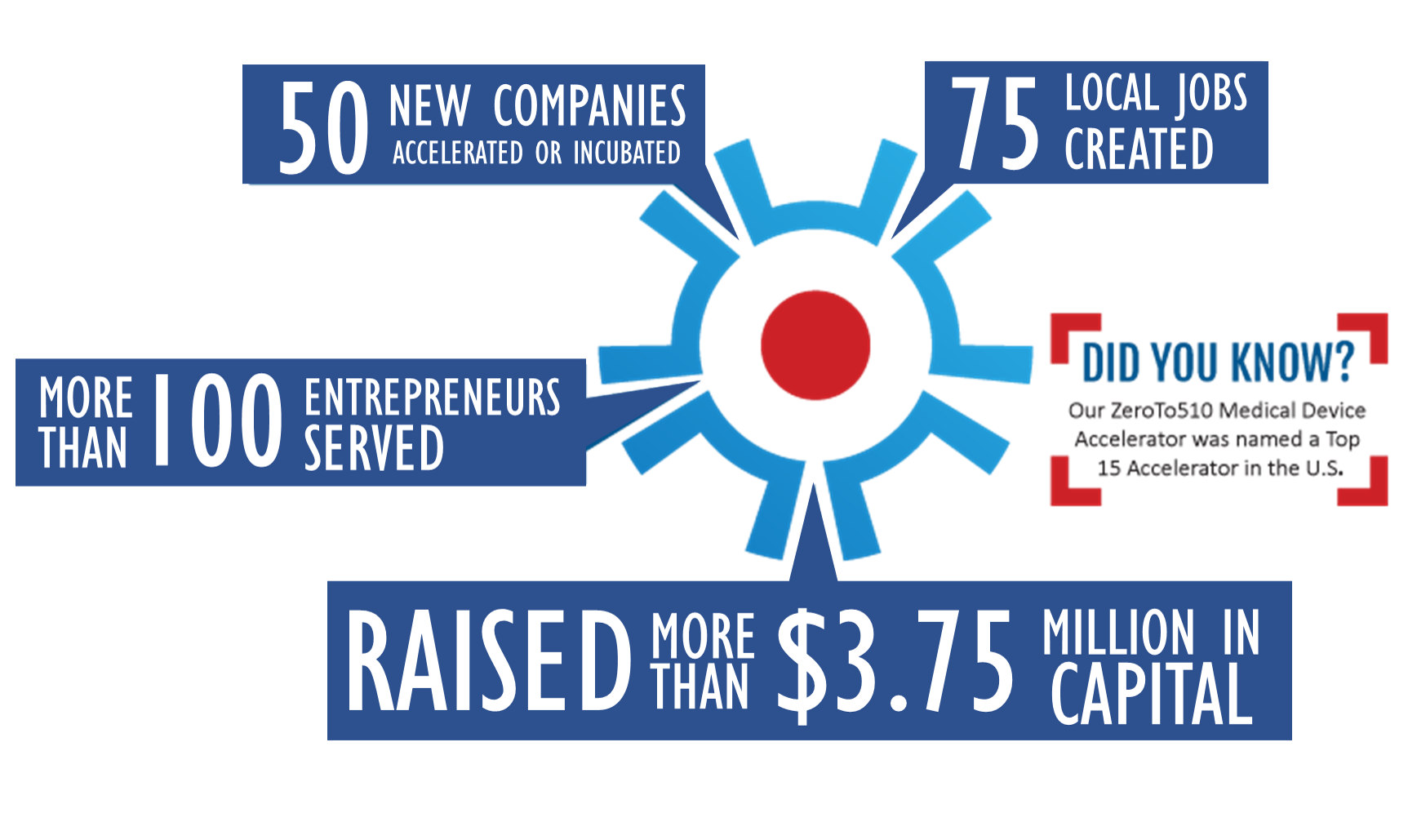 Your support of EPIcenter has a direct and meaningful impact in supporting entrepreneurs, new businesses and job growth in Memphis. This support can come in many forms, from financial or in-kind contributions and resources to expertise, time and mentorship. For more information about how we can help align your business, brand, or interests with the growing entrepreneurship ecosystem in Memphis, please e-mail us here.