Pre-Acceleration Programs


CO.STARTERS is a 9-week program that helps aspiring and seasoned entrepreneurs examine assumptions and turn business ideas into action.
To learn more about CO.STARTERS, click here.
Acceleration Programs

ZeroTo510 is a first-of-its-kind Medical Device Accelerator whose goal is to help entrepreneurs bring new technologies to the marketplace – fast.
Learn more about our Zeroto510 Medical Device Accelerator here.


The EPIcenter Logistics Innovation Accelerator is unique among entrepreneurship programs in that it focuses on technologies and products that enable and enhance logistics, leveraging the region's strengths as the world's distribution hub.
Learn More about the Logistics Innovation Accelerator here.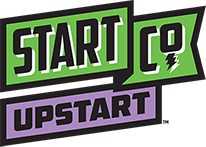 Upstart is among the nation's first accelerators dedicated to women-led tech startups. By developing a curriculum that directly reflects the way women work, learn, and lead, Upstart is discovering true untapped talent and equipping female founders with the backing, skills, network and experience to level the entrepreneurial playing field.
Learn More about our Upstart Accelerator here.

Sky High focuses on the unique needs of Social Impact Tech startups, bringing IT solutions to social and civic issues. Areas of emphasis include education, poverty, crime, health care and urban innovation.
Learn more about our Sky High Accelerator here.

Seed Hatchery focuses on the unique needs of B2B tech startups, including customer development, direct and online sales, product and market validation, and fundraising strategies specifically designed to fit sales and product development life cycles.
Learn more about our Seed Hatchery Accelerator here.